We describing how to make a tee time booking on thaigolfbooking.com, a cheapest golf booking site in Thailand.
If you are a first-time user and have not registered an account, please register an account by referring to the URL below.
Select a Golf course

(1) Select" English" from "Language" at the top right of the page.
(2) You can also select from the area and date.
If you want to see all golf courses that can be booked, do not enter the search conditions and click the "Serch" button to browse all the courses that can be booked on our site.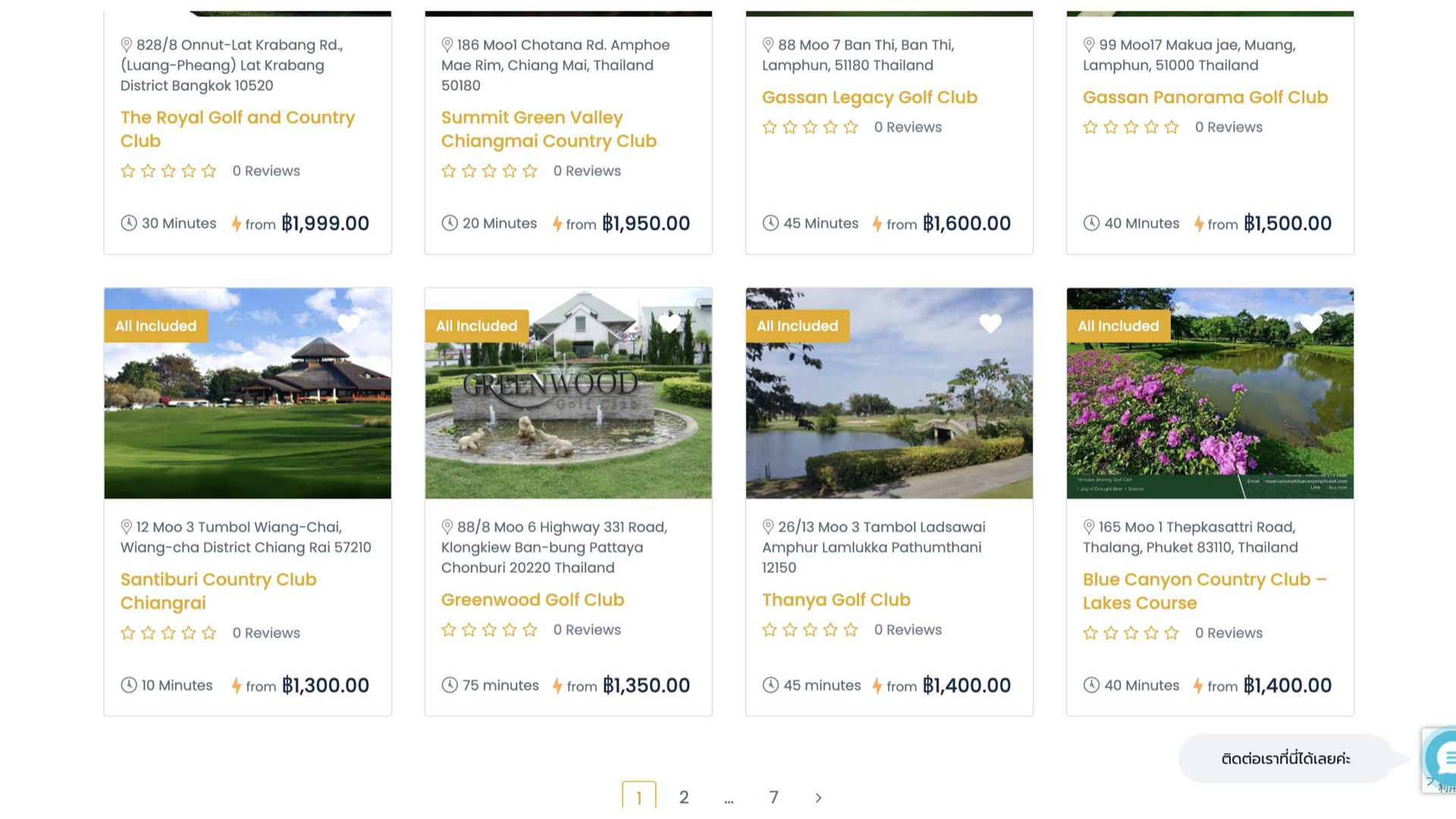 Golf course name and price (minimum price that can be booked) will be displayed, so can choose the golf course that suits your requirements.
Enter your booking information

When you deciding the golf course to play, Please enter ③ "Play date", "Tee time", "number of person and name of players".
Your name will be displayed when you make a booking, so please write it in English so that even Thai staff can understand it.
Example: JOHN SMITH
Click "Book" when you are done.
Payment
④ When you complete the booking, please enter the payment information.
All billing information can be entered in English. If you live in oversea, please form in the address in your country with your languages.
* If you live in Thailand, please enter in English or Thai.
⑤ Credit cards of famous international brands can be used on our site.
Once you have entered your payment information, click "Order".
⑥ When your booking is processed, the following screen will be displayed.
A booking confirmation email will be sent to your email address which you registerd, so please check it.
(It may have been sorted to the junk mail box, so please check if you cannot find it.)
Booking Confirm / change / cancel reservation
Please click to the link below.
Contact Us
If you have any questions or request, please send us by E-mail.